A 55 year old man with 4 hours of "crushing" chest pain.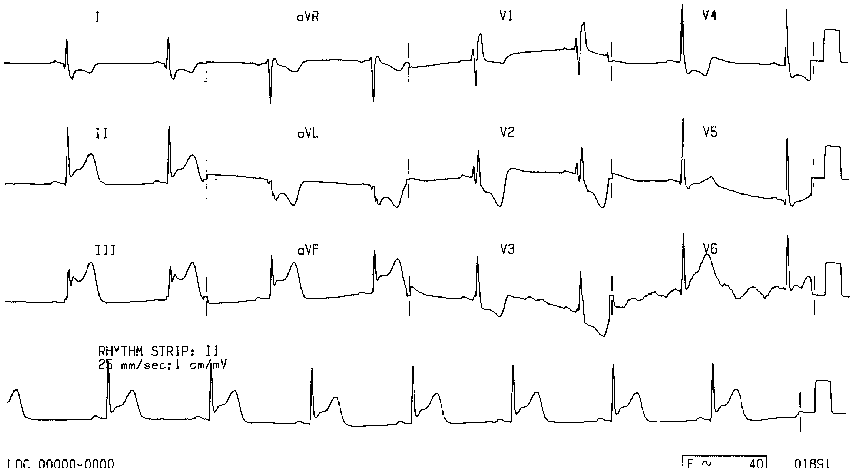 Right Bundle Branch Block
wide QRS, more than 120 ms (3 small squares)
secondary R wave in lead V1
other features include slurred S wave in lateral leads and T wave changes in the septal leads
See also Left Bundle Branch Block.
Acute inferior MI and sinus bradycardia are also present.